The padel community is stirring in the UK!
Our recent trip to Rocket Padel in Bristol was an incredible experience. The Padel School partnered with this excellent club to deliver high-quality services to their community. The partnership involved coach education, community player clinics, and a social community tournament.
In this short post, we'll share more about Rocket Padel club, what it looked like to put on the clinics, and end with a few highlights of the social community tournament. 
Rocket Padel Bristol is one of the largest and best clubs in the UK in terms of courts, layout, and community. The weekend was a tremendous success, with many newcomers experiencing padel for the first time and becoming hooked on the game.
The Rocket padel Bristol Club is a shining example of what padel clubs can aspire to become in the UK. The club's layout and facilities are top-notch, and the potential for community involvement is huge. With this in mind, it's essential for other clubs to follow suit and provide the best possible experience for their members.
The coach education and community player clinics provided by The Padel School were an excellent opportunity for the club to improve the quality of their overall coaching experience. These coach education clinics gave coaches the opportunity to learn from us while getting face-to-face instruction from our team. Community player clinics, on the other hand, were fantastic as newcomers experienced the sport for the first time. I know many players left with a newfound interest in the sport!
The social community tournament was the highlight of the weekend, with loads of competitors showing up to compete. It was fantastic to see so many people completely new to the sport getting stuck into the game and thoroughly enjoying themselves. There were many close points and several episodes of violent bouts of cheering from onlookers as players ran around the court making crazy saves and powerful smashes.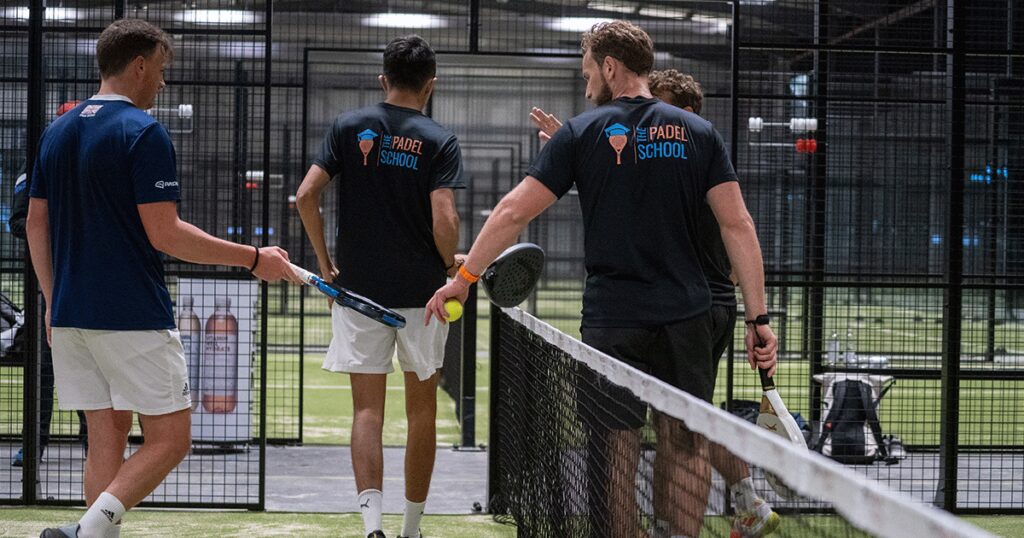 Padel is a thrilling and exciting game that is not only entertaining and fun to learn, but it provides a fantastic workout. It's great to see more people discovering it and making it a part of their weekly routine. 
The success of Rocket Padel Bristol and The Padel School's partnership is a testament to the power of this type of collaboration. By working together, we provided an exceptional experience for the padel club community. It's essential for other clubs to follow this example and partner with the best organizations in the industry to provide their members with a great padel experience.
---
Wondering how to elevate your own padel game? Maybe you don't live right next to an amazing club like Rocket Padel?
Join our online membership. It's filled with courses relevant to your level, exclusive content for members only such as in-depth game analyses, and a friendly community just as obsessed with padel as you.
Hybrid learning on-court and online is the key to raising your level, right now. You don't need to live in Bristol or next to the best club in the world to improve your game.
You can sign up to our membership today with our 7-day free trial and experience the power of being part of something great.
All the best,
-Sandy and the Padel School Team