What to look for when buying Padel Shoes?
In this video we delve into the characteristics of a padel shoe. It is not about a specific brand or model, more about what you need to look for when padel shoe shopping!! Specifically – Flexibility, width and the grip of the shoe…
What to Look for in Padel Shoes
Can I use my running shoes for padel? Or what about my hardcourt tennis shoes? We'll go over what to look for in padel shoes and the answers to these frequently asked questions below.
Padel requires specific footwear to maximize performance and prevent injury. While running shoes and hardcourt tennis shoes may seem like viable options, they lack the necessary features for the unique demands of padel players.
In this article, we will guide you on what to consider when choosing padel shoes in three simple steps: flexibility, width, and traction.
Step 1: Flexibility for Quick Movements
One crucial aspect of padel shoes is their flexibility. Given the sport's need for quick pivots and lateral movements, your footwear must provide adequate flexibility to support your feet and legs. When evaluating padel shoes, pay attention to how well they bend both through the soles and the toe area.
The Padel School Tip: Bend the shoe with your hand at the midsole and at the toe in order to determine if it has adequate flexibility.
By allowing your toes and feet to bend freely, you can engage calf muscles during lateral movements. This flexibility is essential for speed and balance on the court. A lack of flexibility can restrict your movements, leading to discomfort and potentially increasing the risk of injuries. Note that shoes will get more flexible over time, but we encourage you to choose shoes that are flexible from the beginning.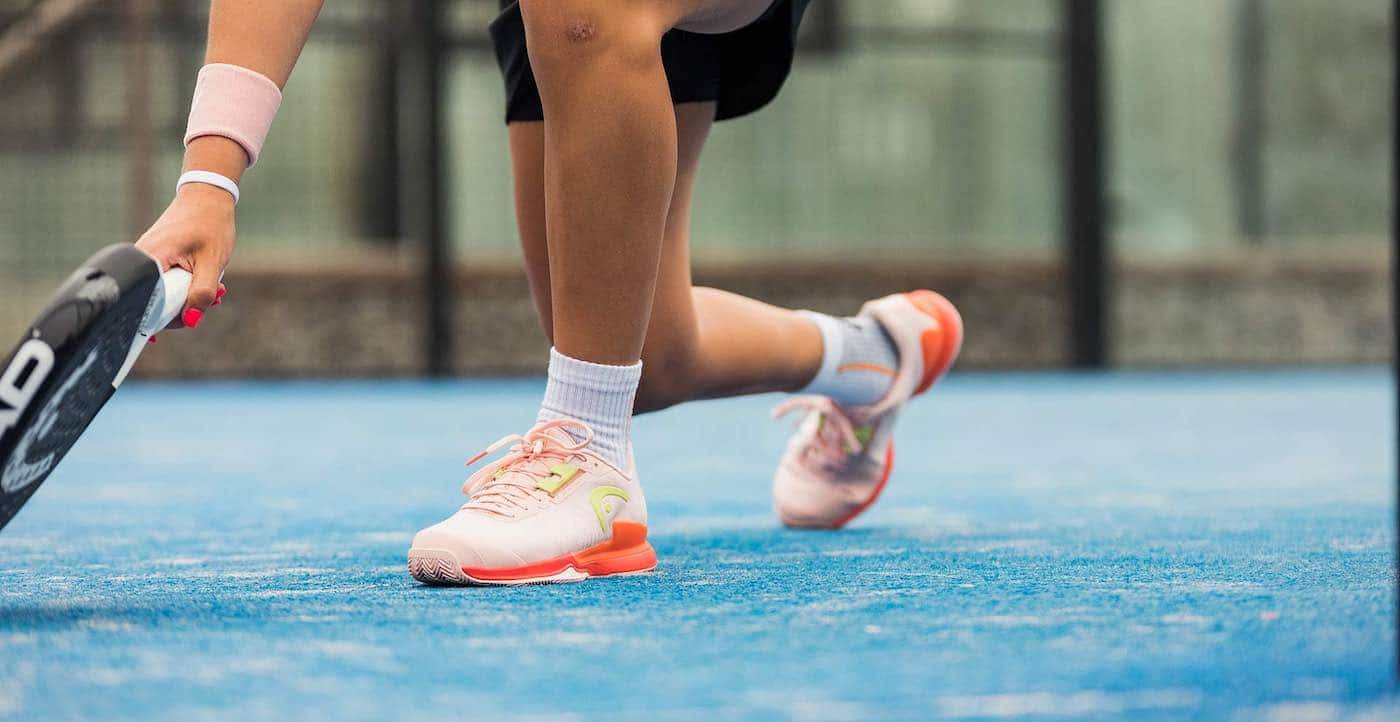 Step 2: Finding the Right Width
The width of your padel shoes plays a significant role in your performance and overall comfort. It is crucial to find a shoe that offers "just enough space" for your feet without being too loose or too tight.
Different individuals have varying foot widths, so it is advisable to try on the shoes in person to ensure the right fit.
The Padel School Tip: Many brands and lines within the same brand have different widths, so try a few in order to find the one that suits you best.
If your padel shoes are too narrow, you may experience slipping during lateral movements, compromising stability and control. On the other hand, shoes that are too wide may result in your feet sliding inside the shoe, leading to blisters and broken toenails. The perfect fit will provide the necessary support and prevent unnecessary friction, enabling you to focus on the game.
Step 3: The Herringbone Grip
The most crucial characteristic of padel shoes is their grip. The sandy court surfaces of padel require a specific tread pattern to ensure sufficient traction during the sport's dynamic movements. Look for shoes with a deep zig-zag "herringbone" pattern on the bottom of their outsoles.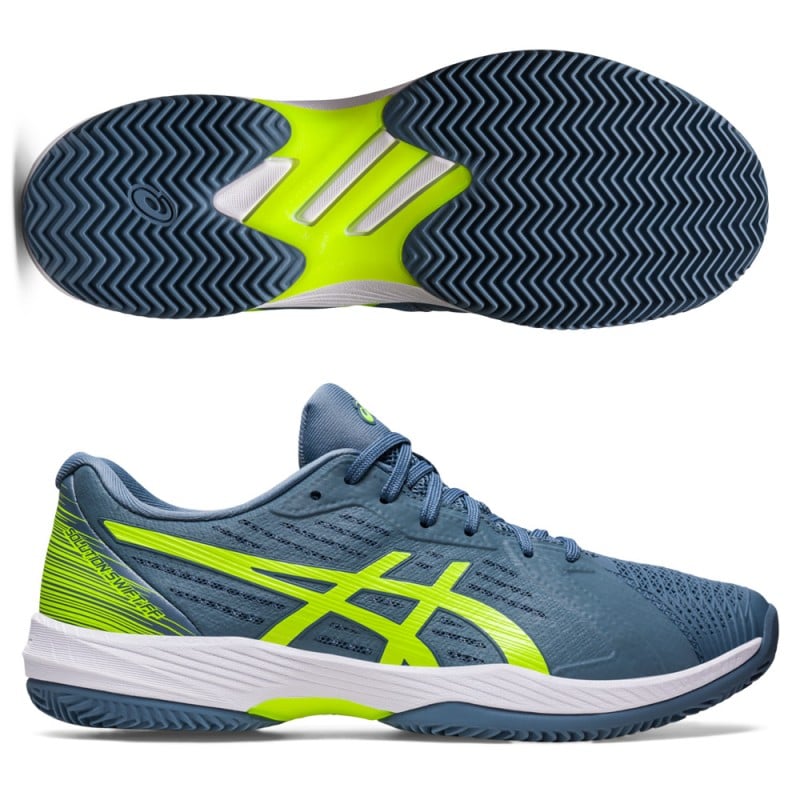 When running your hand over the outsole, it should feel rough and rigid. This texture allows the shoe to dig into the court surface, providing excellent grip and preventing slips. In contrast, hardcourt tennis shoes typically have shallower grooves and a smoother sole to allow for some sliding on tennis's "stickier" hardcourts. On padel's sandy turf courts, however, this sole will result in too much slipping.
The Padel School Tip: While some padel shoe manufacturers incorporate multiple herringbone patterns on their outsoles, I recommend opting for a shoe with one solid herringbone pattern. This design enhances your ability to pivot on both the heel and the balls of your feet, improving grip during quick changes in direction. But we would only recommend this for sandy surfaces. For the newer mondo/WPT surface you can opt for a more all-court shoe.
Summarising Padel Shoes
When it comes to padel shoes, prioritizing flexibility, finding the right width, and ensuring a superior grip is essential for optimal performance and injury prevention. By selecting footwear that meets these criteria, you can enhance your game and enjoy padel without sliding around the court and risking foot injury.
FAQ:
Can I use my tennis shoes for padel?
There are two main types of tennis shoes: hardcourt, and clay court tennis shoes. Hardcourt tennis shoes have a smoother grip to allow sliding on high-traction hardcourt surfaces, while clay court tennis shoes have herringbone soles to maintain traction on slick clay courts.
Padel players can use clay court tennis shoes because they have the same herringbone grip as padel shoes. On the other hand, padel players should not use hardcourt tennis shoes because they do not have enough grip for padel's sandy courts.
Can I use my running shoes for padel?
Running shoes should not be used for padel because they do not provide adequate stability for padel's lateral movements, nor do they provide the traction that is needed for quick movements on padel's sandy surfaces.
About the Author
Tim Quijano is the Founder of Padel.FYI, the biggest database of padel racket reviews. Check out Padel.FYI on YouTube, TikTok, and Instagram.